Videoproductie voor Bedrijven: Alles wat u moet weten
Introductie
Videoproductie is een belangrijk onderdeel van de marketingstrategie van elk bedrijf. Het is een manier om de boodschap van een bedrijf op een visueel aantrekkelijke en krachtige manier over te brengen aan zijn doelgroep. In dit artikel zullen we ingaan op de verschillende soorten videoproductie en waarom het zo belangrijk is voor bedrijven.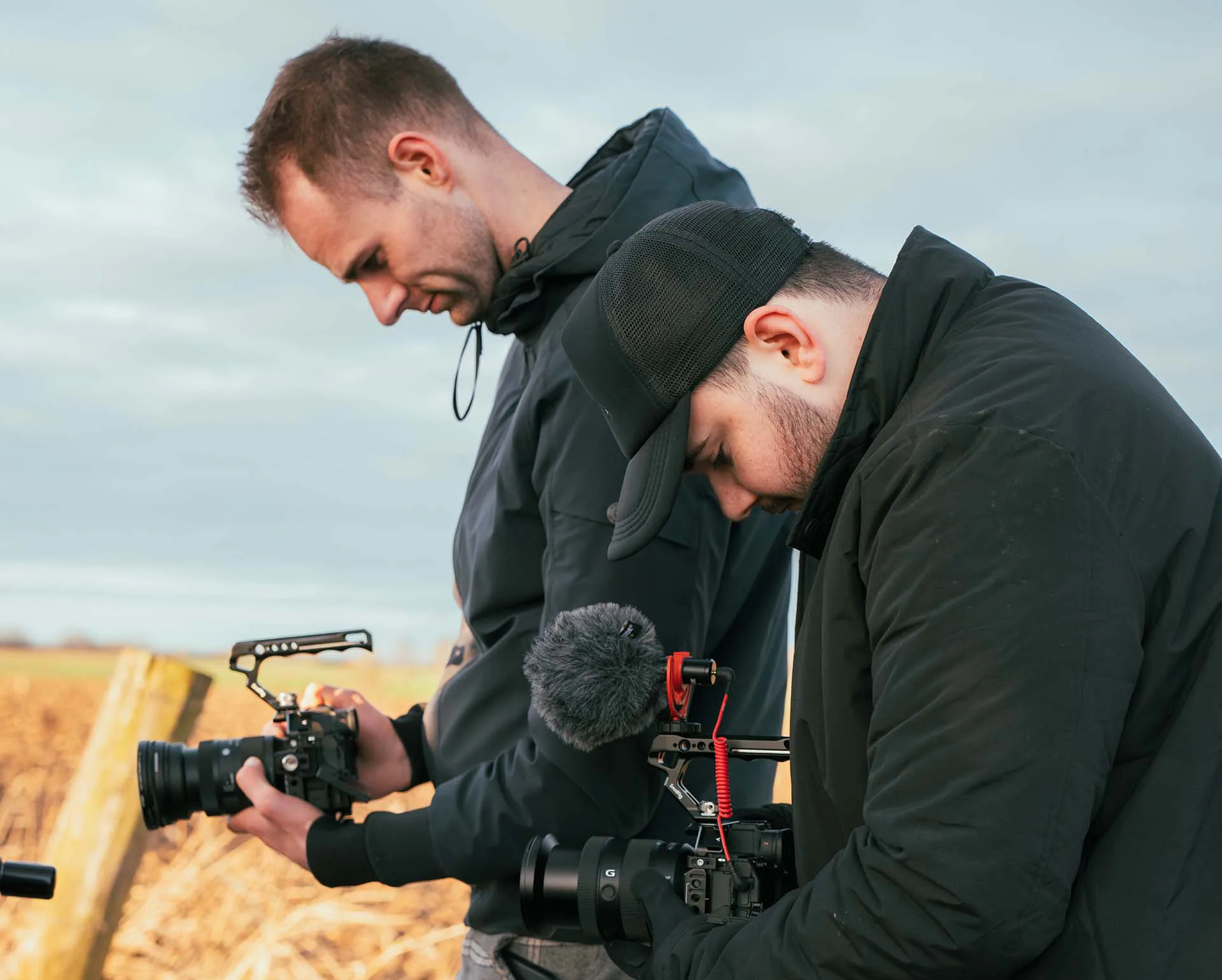 28-01-2023
Gijs Kohlen & Ruben Didden tijdens de shoot van hun short-doc.
Soorten video
Er zijn verschillende soorten video's die bedrijven kunnen inzetten voor hun marketingdoeleinden, waaronder:
Bedrijfsfilm
Promotievideo
Aftermovie
Marketing video
Waarom videoproductie?
Videoproductie is een krachtig marketingtool dat uw bedrijf kan helpen bij het bereiken van verschillende doelstellingen, zoals het vergroten van de bekendheid van uw merk, het versterken van de loyaliteit van uw klanten en het verhogen van de conversie. Bovendien kan videocontent de aandacht van uw doelgroep vastleggen en hen beter informeren over uw producten of diensten, waardoor ze meer geneigd zijn om te converteren.
Voorbeelden van videoproductie
Er zijn vele manieren waarop videoproductie ingezet kan worden voor marketingdoeleinden. Hieronder vindt u enkele voorbeelden:
Bedrijfsvideo's: Een bedrijfsvideo geeft u de mogelijkheid om uw merk en producten of diensten te presenteren op een unieke en visueel aantrekkelijke manier.
Aftermovies: Aftermovies zijn video's die een evenement of conferentie vastleggen en de sfeer en beleving van het evenement weergeven.
Productvideo's: Productvideo's kunnen uw doelgroep inzicht geven in de functies en voordelen van uw producten en hen helpen om een beter beslissing te nemen.
Animatievideo's: Met animatievideo's kunt u complexe concepten op een eenvoudige en vermakelijke manier uitleggen en de aandacht van uw doelgroep vastleggen.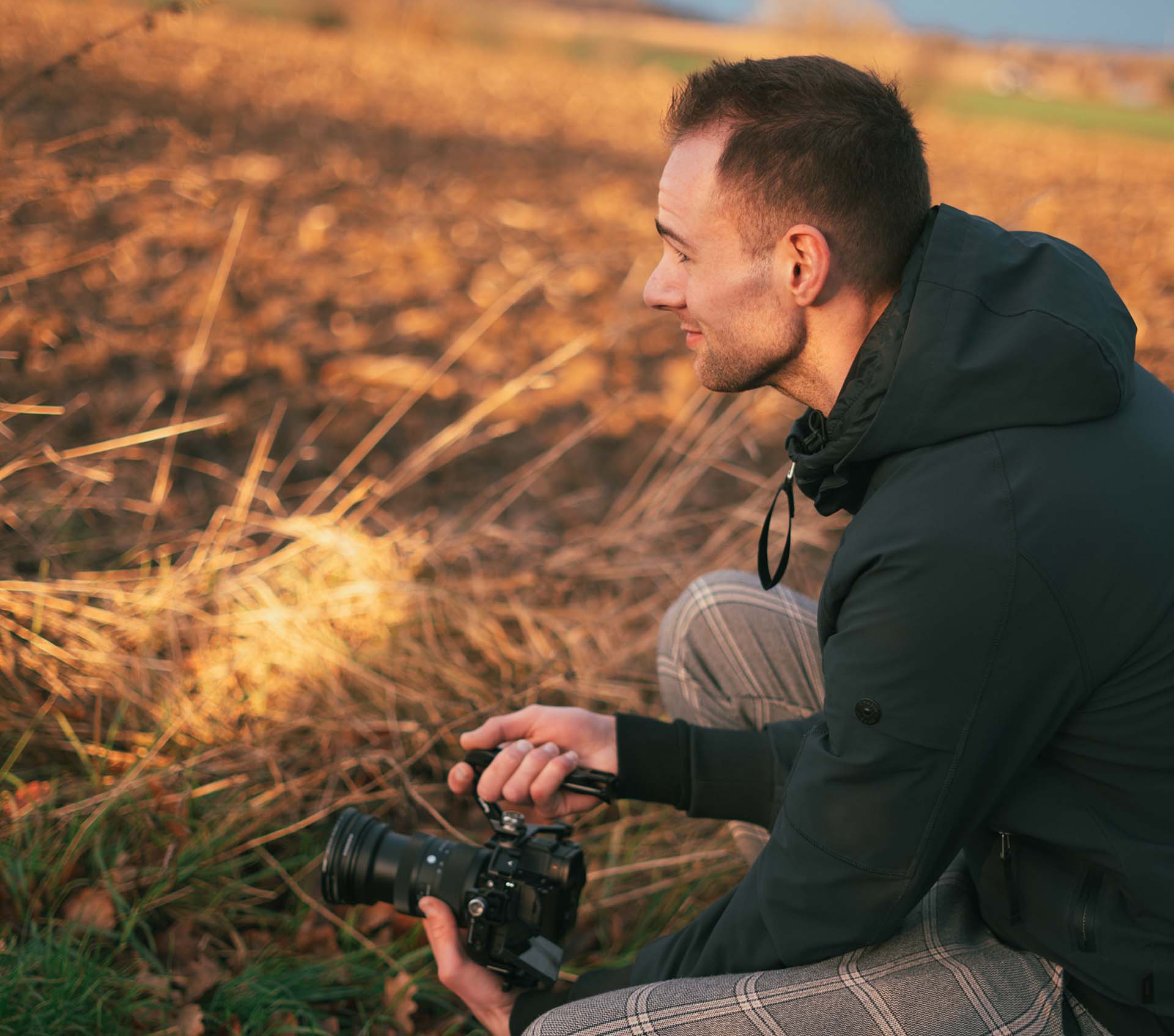 28-01-2023
Gijs Kohlen in focus tijdens een promo shoot.
Conclusie: Videoproductie voor bedrijven - alles wat u moet weten
In conclusie, videoproductie is een krachtig middel voor bedrijven die op zoek zijn naar effectieve manieren om hun merk en producten of diensten te presenteren aan hun doelgroep. Of het nu gaat om bedrijfsvideo's, aftermovies, productvideo's of animatievideo's, videoproductie biedt een unieke en visuele ervaring die uw doelgroep kan helpen bij het maken van een weloverwogen beslissing. Bedenk goed wat u wilt uitstralen en weeg de verschillende mogelijkheden af om te bepalen welke vorm van videoproductie het beste bij uw bedrijf past.